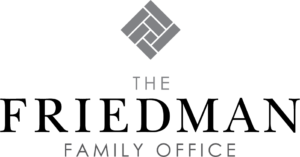 The Friedman Family Office organizes the investments and holdings of the Friedman family. This platform explores additional opportunities in real estate development, property management, the arts, philanthropy, and the future as it relates to social impact, business, and exploring exponential technology.
President & Managing Director
Julie Friedman Steele
The Friedman Family Office is led by Julie Friedman Steele, a social entrepreneur, philanthropist, and storyteller dedicated to bringing the family's innovative approach to real estate development over the past thirty years to the next generation of positive, world-changing technologies and businesses for good. The founder of 3-D Printing Experience and the CEO of The World Future Society, Julie is leading investment, education, and community building around future thinking and the Futurist Mindset to people all over the world.
Friedman History
Albert M. Friedman founded Friedman Properties in 1970. Friedman inherited two small real estate holdings in River North: a building which is today the site of the luxury AMLI Apartment building at 71 W Hubbard, and the hot dog stand where he worked as a teenager, which is today 500 N Clark. A short time later, he acquired 70 W Hubbard, the 19th century limestone building that still stands at the corner of Hubbard and Clark Streets.
River North, then considered one of Chicago's most neglected and blighted areas, had frightened away all but the most determined owners. In spite of the area's bleak prospects, Friedman continued to invest in the neighborhood's historic buildings. One by one, he acquired and rehabilitated buildings, then entire blocks. He partnered with pioneering tenants—many of whom are now leaders in the arts and hospitality industries—who helped transform the area into what it is today: Chicago's most desirable 24-hour live/work/play destination.
Friedman Properties continues to work as an agent of urban renewal throughout the Chicago area. Fifty buildings (containing over fifty restaurants) accounts for some of the city's most eye-catching historical properties: Tree Studios, Court House Place, the Reid Murdoch building, Medinah Temple and more. At the same time, Friedman Properties leads the charge on forward thinking developments, including civic and private partnerships like the newly proposed River North Engine Co. 42's firehouse. The state-of-the-art firehouse will serve as the foundation for a soaring mixed-used high-rise at Illinois and Dearborn. Additionally, a 370+ foot, mixed-use glass tower is slated for 322 North Clark.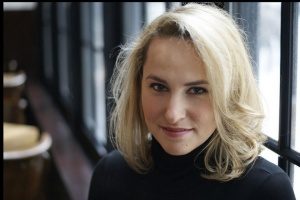 Julie Friedman Steele
President & Managing Director
350 N Clark, Suite 400
Chicago IL 60654
(312) 961-0800